FC Helsingør left with the point they needed against Jammerbugt FC in Pandrup, Denmark, to secure promotion to the 1st Division as champions of the third-tier 2. Division.
After just four minutes of play, FCH created its first big opportunity as Nikolaj Hansen threaded a long ball forward to Lucas Haren, who took the ball in stride. From a tight angle, Haren shot, but Jammerbugt goalkeeper Emil Kobberup touched it over the crossbar.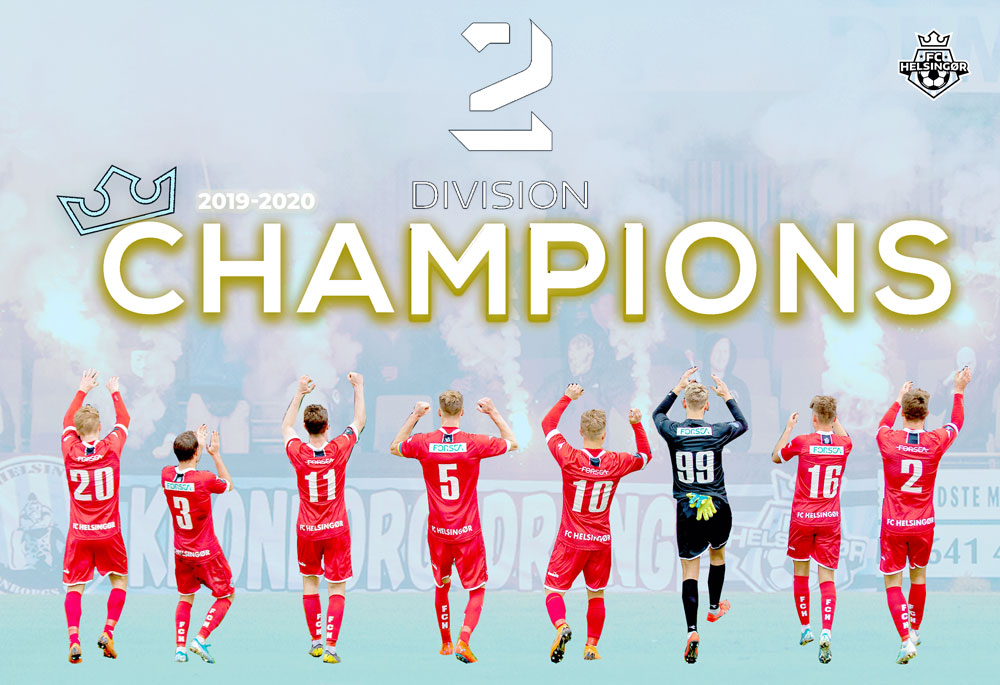 Otherwise, the first half was played almost entirely in the middle of the park. Jammersbugt sat deep and played the counter. Jammerbugt saw its first opportunity on a free kick saved by goalkeeper Kevin Stuhr.
After 21 minutes, New Zealand international Eli Just took the ball in a 1-2 combination, pulling two defenders toward him. His chipped attempt was again knocked away.
Shortly thereafter, Dane Lucas Haren found Swedish international Teddy Bergqvist centrally before he turned saw his shot roll into an easy save.
Jammerbugt sat deeper and deeper as the half progressed, leaving much of the possession to FC Helsingør, which had difficulty breaking down Jammerbugt's organized defensive unit.
Forty-three minutes into the match, Daniel Norouzi saw a chance, but his left-sided shot went wide.
FC Helsingør started the second half best in the same fashion as Just created a couple of looks with Jeppe Kjær and Haren.
American forward Chris Cortez replacedBergqvist after 68 minutes following a nasty collision. Five minutes later, he placed dangerous ball toward the near post, but it was cleared in the last moment..
Jammerbugt applied pressure in the final minutes of the match, giving FC Helsingør a counter-attack opportunity. Kjær broke through the middle, and found Frederik Christensen on the right side. But the defense smothered the move and kept the match scoreless.
LINEUP:
FCH: K. Ellegaard, D. Wilkins, N. Hansen, J. Henriksen, E. Just ('90 A. Ementa), D. Norouzi, F. Christensen, L. Haren (51 'Kjærgaard), J. Kjær, T. Bergqvist ('68 C. Cortez)