Still just 22-years-old, left-back Frederik Bay is one of FC Helsingørs most experienced players in the current team. Ensuring that level of experience and his team-high appearances don't go anywhere, Frederik Bay and FCH have agreed to a contract extension, running until the summer of 2022.
Bay's contract was due to expire this summer.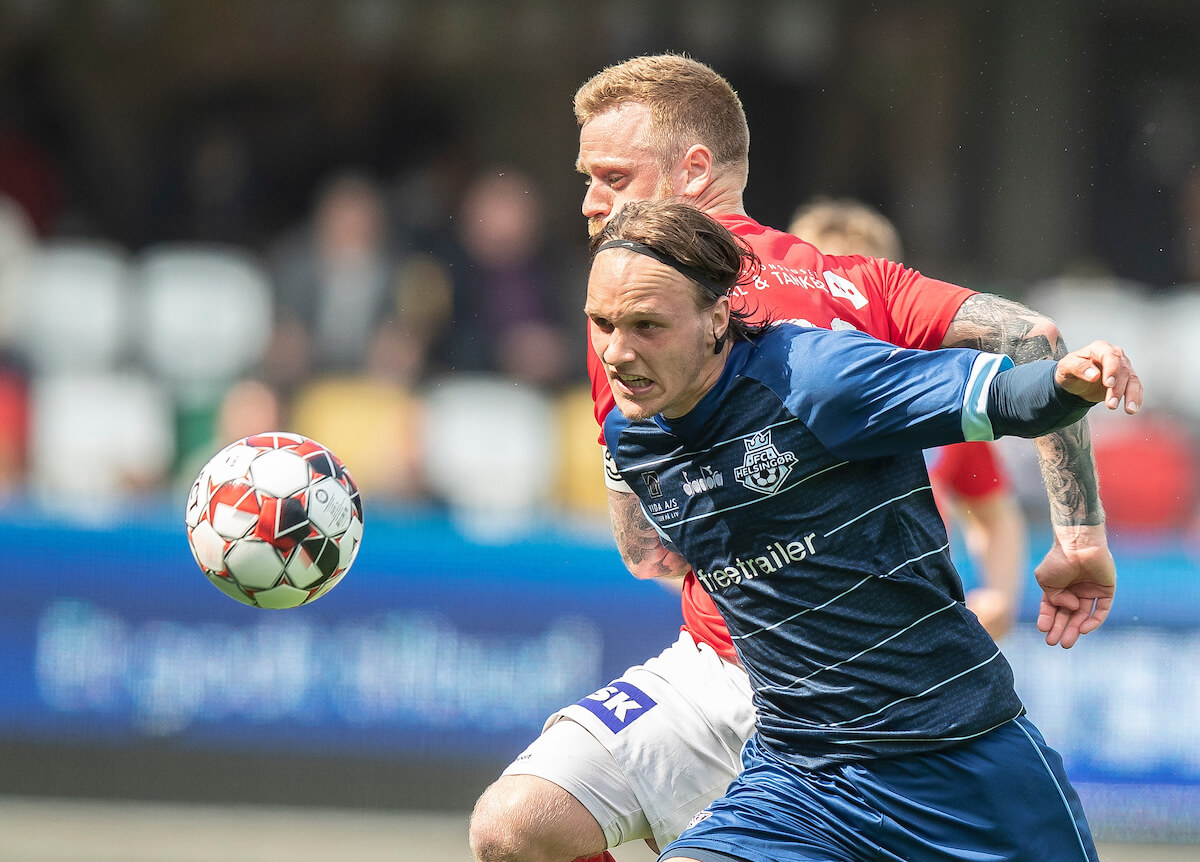 FCH Chief Scout Brian Gellert praised the young defender's maturity, loyalty and quality following the new deal.
"Despite his young age, Bay has become one of the leading players on the team. Gellert said. "He has been with us for a number of years, and has always been loyal to the club, standing up and talking about how happy he was to be here. Young and talented left backs are always worth holding on to, but First Team continuity is also important to us, and we are pleased that Bay has chosen us."
Bay has played 89 games and scored five goals for FC Helsingør since joining from FC Copenhagen's youth division in January 2017 on loan, which was later made permanent in the summer of 2017.
"I love FC Helsingør, and for the whole set-up around the team," Bay said. "We have a good team, both on and off the field and the club has ambitions. I couldn't see any reason for ​​switching to another team when I'm happy to be here. Now it's all about making sure to get FC Helsingør up in the NordicBet League."
He was named "Player of the Year" by both the club and fan club after last season.
Photo: Claus Birch, clausbirch.dk