FC Helsingør, Craft Sportswear and August Erhverv & Sport have entered into a long-term partnership, which will see all future training gear and matchday apparel supplied for FC Helsingør's First Team and youth teams.
This historic partnership is the largest apparel sponsorship in the club's history, and one of the biggest sponsorship deals ever for FC Helsingør.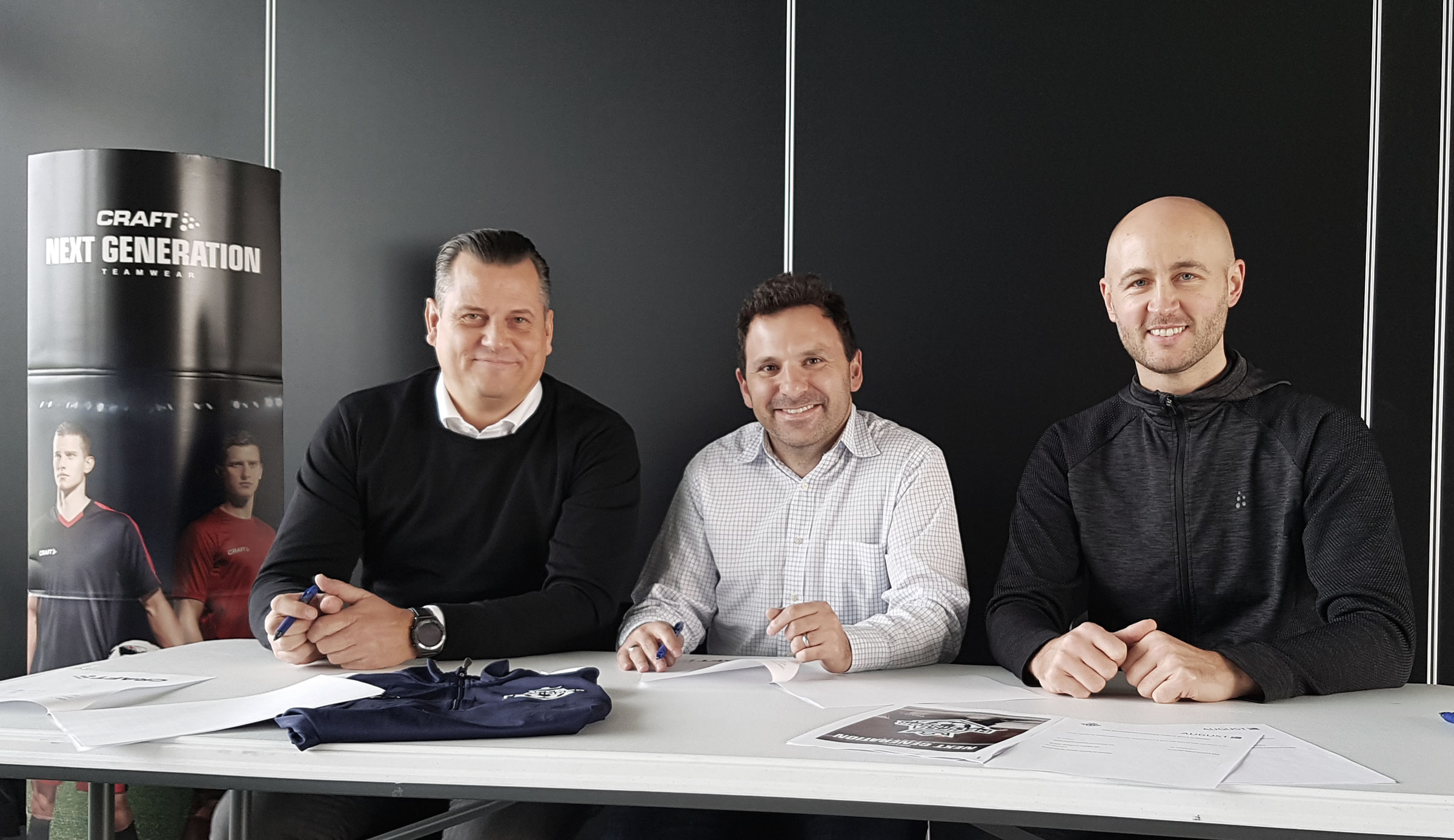 FC Helsingør's Chairman of the Board, Jordan Gardner, was in Denmark to finalize the agreement:
"We have worked with several different presentations and looked at a number of different potential partners, but it quickly became clear that Craft represented a unique opportunity. The Club benefits from working with a major, international player in the sportswear market, while at the same time, through August Erhverv & Sport, which handles daily logistics and deliveries, we can maintain the collaboration with a loyal, local sponsor who has stood by and grown with the Club for many years. It was important for us to have a partner that was capable of delivery, flexible and accommodating, and at the same time being able to deliver a high-quality product, and Craft has a spectacular reputation. We look forward to working closely in the coming years."
Board member from FCH Youth, Michael Schmidt, said:
"It's a really great deal for our youth. We think it was important to enter into the agreement as a unified club where the First Team and the youth have the same look and show that we are one club throughout."
Key Account Manager from Craft Teamwear, Morten Jensen, sees FC Helsingør as a perfect match:
"First and foremost, what attracted us to FC Helsingør is the Club's ambition and wonderful facilities. We have had a desire to enter the professional football market, and we see FCH as a really strong partner who can put us on the map in Danish football, with both a strong First Team and an ambitious youth development program. We see the club as a perfect match for our Next Generation Teamwear collection and we have faith in the club's future. We will work closely with FC Helsingør on the design of the upcoming FCH collection, a job that begins immediately.
FC Helsingør will play in the existing jerseys this spring, and will then shift to Craft Sportswear for summer when the new season begins.